Posted by Drew Farwell on 13th Sep 2021
Aloha Team,
Drew from Dr.Jimmy's here to share some very exciting news, and introduce ya'll to our new partner in outdoor enjoyment, AccesSurf.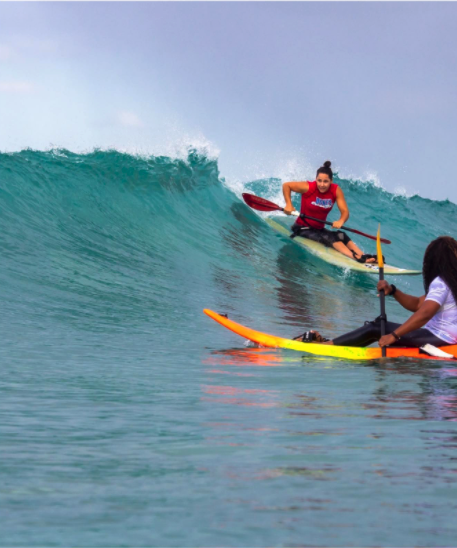 AccesSurf is an Oahu based organization that has been supporting the world of adaptive surfing, and water-sports, for over a decade; and they've become a righteous inspiration to our team at Dr.Jimmy's.
Living here on Oahu, I've crossed paths, shared waves (and beers), with various athletes, volunteers and members of the AccesSurf community; and I am constantly captivated by the creativity and drive of the people I meet. This organization has been a huge inspiration for Dr.Jimmy's Outdoor Access and Diversity Program (cooler name pending) and all the "good stuff" we want to do. They've also helped provide over 2,500 ocean experiences a year through their "Day at the Beach" events, and have seen athletes compete on the world's biggest stages like the Paralympic Games in Rio and World Adaptive Surf Competition in La Jolla.
Their mission is to build an inclusive community that empowers people with disabilities through accessible beach and water programs. For Dr.Jimmy's, it's now a community we're proud to support by donating a portion of all our sales toward AccesSurf's "Day at the Beach" programming, adaptive equipment, and probably more than a few tubes of Jimmy's for all those sunburns.
For more about this amazing organization and how you can get involved, visit them at accessurf.org